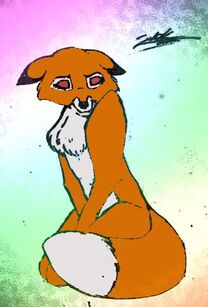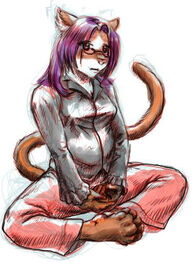 ==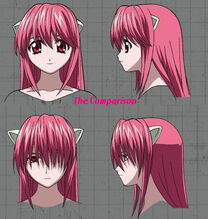 Bio==
Name:Kaichi Shigami
Race:Vizard
Species:Werewolf/Kitsune/Raven/Diclonius/Dragon/Werecat
Gender:Female
Hollow Doll:Okami
Battle Cry:varies
Affiliations:Vizards, Soul Society
Sexual Orientation:Lesbian/Bisexual
Status:Alive
Rank:Alpha Female, Queen, Crown Princess of Laputa
Weapons:Fangs, Claws, Tails, Vectors, her voice, Bow and Arrows, Daggers, Kunai, Shurikins,
Age:17 though she has lived for thousands of yrs.
Religion:Wicca
Powers:Magic, Shapeshifting, her voice
Abilities:Speed, she can sense many things(i.e. whether someone is good or evil or lying etc.), Shapeshifting, switching her personalities at will
Mate:Lion-O and Ember
Weaknesses:Silver and fresh wolfsbane
Strengths:Dried wolfsbane(induces transformation) and a full moon
Birthday:August, 13
Zodiac Sign:Leo
About Kaichi
Edit
Personality:She is loyal but very vengeful she has a hatred of humans yet she is in the Soul Society it is all too easy to get on her bad side and those that do shorten their lifespans by about 100 yrs. she is willing to help anyone in need regardless of their species
Not much is known of her past except she is an orphan she is a very mysterious woman but she refuses to work with males however she will if she has to she is also the Queen of the Vizards it is unknown how she met her Hollow Doll her Hollow Doll is Okami yet it is Ninetails she takes the form of a Diclonius with split personalties, Lucy,her persona of rage,Nyu,her persona of innocence, and Kaede, a mix of the two, but her true form is that of a beautiful young woman with blood red hair and pointed ears who is seen wearing a blood red kimono her true name is Lusheeta Toel Ul Laputa but the reason and how she got the name Kaichi Shigami is unknown like Yoruichi Shihon, whom she loves, she too has an animal form a wolf she has two other forms as well her fox form and her anthromorphic cat form courtesy of Yoruichi the Moon only knows when she was adopted by Sesshomaru who loves her like she were his real daughter and her birth father rejected her and doesnt remember her so most of her childhood was spent being an orphan
Ad blocker interference detected!
Wikia is a free-to-use site that makes money from advertising. We have a modified experience for viewers using ad blockers

Wikia is not accessible if you've made further modifications. Remove the custom ad blocker rule(s) and the page will load as expected.