Description
Edit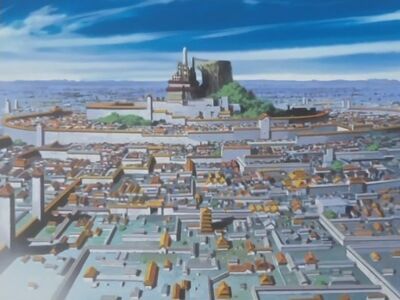 It is a large city where Shinigami and Souls live and where most souls dwell until they are reincarnated into the World of the Living. This is pretty much like the after life.The Human World and Soul Society are parallel to each other and are two sides of the same coin. Families separated by death are rarely reunited in the Soul Society unless they arrive in Soul Society together. People live nestled together like a family of strangers. One never gets hungry (if she or he doesn't have spiritual powers) and aging is slowed to a great extent, with lifespans of 2000 or more years not being unheard of, though such ages are limited to Shinigami or other Soul Society dwellers with high spiritual power. Children can be born as they are in the Human World. People can also be killed as regular Humans are, though they are capable of surviving wounds that would normally be considered fatal. A soul that dies in Soul Society is reincarnated on Earth as a new Human with no past memories.
Ad blocker interference detected!
Wikia is a free-to-use site that makes money from advertising. We have a modified experience for viewers using ad blockers

Wikia is not accessible if you've made further modifications. Remove the custom ad blocker rule(s) and the page will load as expected.